Governance
Message from the Governors, July 2023
​​​The Governors have spent much of the past year working alongside the school as a critical friend, a support and having oversight of the finances. We do this through 3 committees, Education, Personnel and Finance and then various individual visits and meetings with staff and students. We welcomed several new governors this year and look forward to all of them really embedding in the school next year.
​Norton Knatchbull has not stood still. For example, the Glass House and Cricket Pavilion upgraded and paid for by the Geoff Petts legacy. Those of you that attended the cricket on Saturday 1st July will know that Prof. Geoffrey Petts attended Ashford Grammar School from 1964-1971. Geoff studied Physical Geography and Geology at Liverpool University, before gaining his PhD at Exeter University.  Geoff went on to have an outstanding career as a Physical Geographer in various universities. Geoff was also a life-long sportsman and was an avid cricket and hockey player at school, university and after.  He was President of Tenterden Cricket Club from 2012 until his death in 2018, where he hosted several Old Ashfordians at President's Day in Cricket Week.
​In November we had a two-day Ofsted visit which resulted in the school remaining GOOD with many very good statements about the school, but it did lead to the work of reviewing the school curriculum, the outcome of which will be evident soon. The Governors would like to thank all the Leadership team and the staff for the time spent on this process.
​We have started a programme of upgrading science rooms and are currently planning to revamp the school loos during the summer. In fact, the summer holidays will be a busy time for the site staff, as well as the upgrade to facilities we will also be installing an array of solar panels and air source heat pumps, as we move the school towards a greener future.
​Much of the school will also be fitted with new fire doors, and the Music Room will be updated with new floors, ceilings and windows making it as good as new. We know that Ofsted will be returning in 2024 and we will be ready for them!
​Finally following a year for co-Chairing with Jane Burnett, Andrew Judd has decided, due to increased work commitments, to stand down as co-Chair. He will continue to work with me as Vice Chair so that we have some continuity of governance when the Ofsted inspectors return. The board thank him for his superb commitment to the school this year.
​ Jane Burnett Chair of Governors.
Governor newsletters:
Governors can be contacted via Lena Seed by email:


Jane Burnett - Chair of Governors & Chair of Education Committee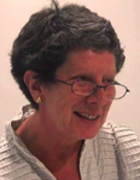 Jane Burnett
Chair of Governors
Chair of Education Committee
Link Governor for Curriculum Development

A  geography graduate and  a trained teacher Jane spent 25 years in the teaching profession, culminating in headship. Following headship she set up her own education consultancy specialising in leadership development and school improvement.
As a consultant Jane has worked for many different organisations including the DfE and the LSC. She is an accredited performance management consultant, executive leadership coach, and  following training as an OfSTED Inspector carried out many secondary inspections. Jane worked closely with many groups in the SE to develop regional and local school improvement. She has led many reviews of governance for Kent, East Sussex and Medway.
Jane is now retired and spends time in several volunteer roles. She has been a governor for 20 years  in various schools in Kent and East Sussex.
In her 'spare' time Jane and her husband farm a small herd of alpacas on the Kent /Sussex border
Andrew Judd - Vice Chair and Safeguarding Link Governor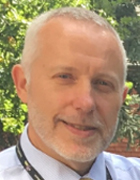 Andrew Judd
Vice Chair of Governors
Safeguarding Link Governor
Andrew Judd is a retired Kent Police Inspector. He spent most of his thirty years' service in the Ashford area and worked mainly in the field of Neighbourhood Policing and Community Safety liaising with other local statutory partners on a regular basis. He remains with Kent Police as civilian employee and manages Neighbourhood Watch and Police Volunteers in East Kent.
Andrew is now in his third year as a Parent Governor at the Norton Knatchbull School and is the lead Governor for Safeguarding.
He is looking forward to working with Jane Burnett as co-chair for the Full Governing Board in the 2022-3 school year.
A former Scout and Venture Scout Leader, Andrew is a keen model maker and war gamer as well as an avid reader of military history.
Johnny Holland - Chair of Finance & General Purposes Committee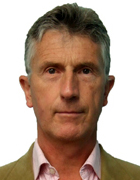 Johnny Holland
Chair of Finance & General Purposes Committee
Link Governor for GDPR
Link Governor for Behaviour & Attendance
Johnny Holland has lived in Kent since the last century and became a community governor in 2015, serving on the Finance and General Purposes Committee ever since.
Now semi-retired, he qualified as a chartered accountant and then as a chartered loss adjuster, working in London and throughout the world. His experience has been in business, most specifically in the insurance world, and his hobbies include tennis, swimming, history and foreign languages.
His interest in the school is focused on the administrative and operational needs of the school in delivering quality education daily throughout the year.
Winston Michael - Chair of Personnel Committee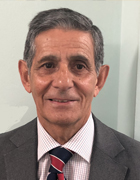 Winston Michael
Chair of Personnel Committee
Link Governor for Behaviour & Attendance
A retired businessman with 38 years management experience, and 45 years experience in designing and building business operating solutions through the use of technology. He is a Liveryman and Freeman of the City of London, and a Rotarian. At school, Winston was an accomplished sportsman, student and prefect.
On obtaining O' levels, Winston joined Lloyds of London finance department, becoming the youngest person to reach management in Lloyds 200 year history before making a career change to computing in 1963 eventually setting up a company in the City of London in 1972 to provide bespoke turnkey computer solutions to give access to computing to those that could not afford one.
Winston was a pioneer in computer solutions and worked in Director roles across various IT companies ultimately delivering the first Grid computing solution in Europe for which he received an award.
In 2008 he retired, and having successfully fought inappropriate development where he lived, became an Ashford Borough Councilor and subsequently Mayor of Ashford in 2017, and he remains a Councillor today. Volunteering all his life for community service, he became a school Governor in 2013, and is now a Governor of three schools. His passion for helping young people to succeed saw him found the Kent Challenger Games in 2017, this takes place every two years and is aimed at young people that do not normally participate in outdoor activities due to personal circumstances. The Games see around 800 children from 55 schools participating and has proved to be a huge success with both schools and those that take part. His passion to reveal to young people their true inner strengths and adopt a respectful can do attitude will never cease as he sees the future lays with them.
Daisy Butler-Gallie - Vice Chair of Education Committee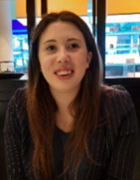 Daisy Butler-Gallie
Vice Chair of Education Committee
Link Governor for 6th form
A history and politics graduate from the University of Oxford, Daisy began her career in management consulting. She was involved in large scale change management projects for public and private bodies including government  departments, charities and corporates. She went on to work for a leading UK specialist operations consultancy, focused on operational improvement of public sector bodies in health and social care. 
Currently, Daisy works as the Head of UK Strategic Operations for a mental health telemedicine company, leading on defining operational strategy and implementing operational structures. 
Outside of work, Daisy is passionate about furthering social mobility as well as being a keen sports and theatre fan. 
Marianne Highwood - SEND Link Governor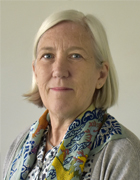 Marianne Highwood
Link Governor for SEND & Pupil Premium
A student of politics (she was awarded her PhD from the University of Rochester, NY) Marianne is well into her second career in higher education. Currently she is the Academic Lead – Postgraduate Taught in the Graduate College at Canterbury Christ Church University. Before taking on this new development role at the University, she was the Section Director for Postgraduate and Professional Education in Christ Church Business School. She is a passionate advocate of work-based learning, and while in the Business School she developed, managed and delivered two management degree apprenticeship programmes (CMDA and SLMDA/SLA). Marianne worked closely with local employers and key stakeholders across the university to capitalise on the opportunity for organisations to both upskill existing staff and recruit new staff through degree apprenticeships. In her new role as Lead for postgraduate taught courses in the Graduate College at the university, she uses her skills in innovation, creativity and collaborative working to support course teams to enhance further the student experience among postgraduates.
Prior to returning to higher education, Marianne ran her own market research consultancy where she advised organisations on new product and service development, customer insight and staff engagement.
Michael-John Knatchbull - Foundation Governor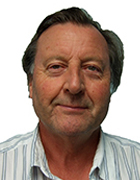 Michael-John Knatchbull
Foundation Governor
Link Governor for Creative Arts
After working for ABC Television in Australia in the 1970s Michael-John returned to the UK to work in film and tv production until his retirement from that world in 2002. He was a founder director of Invicta Sound in 1984 which was the first commercial radio station in Kent Since retiring from active involvement in film/tv production he has been involved in small internet start up ventures and a management buyout in the insurance industry.
He has also been running the Hatch Park estate near Ashford for the last twenty years, a family owned farming and property business.
He has been an active participant in the running of a tv/film charity and a couple of long running family charities with broad awardee interests.
His more recent interests have been focused on nature conservation and regenerative agriculture. Michael-John has been a foundation governor since 2000.
James Dearden - Vice Chair of Finance & General Purposes Committee and Health & Safety Governor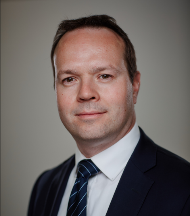 James Dearden
Vice Chair Finance & General Purposes Committee
Link Governor for Health & Safety, Equalities and Diversity and Student Voice
James started his career as a governor in 2017 at his daughters' primary school. He was motivated by an interest in his daughters' education and a desire to contribute to the school. Since then, he has found the experience enormously rewarding. "I enjoy using my professional skills to support the school and ensure that it has a long-term vision which meets the needs of the children, staff, and the local community."
​James' professional career of over 20 years has been as a technology consultant working with large organisations to deliver business and technology change; this involves project management, financial control, stakeholder management and the definition of technology and corporate strategy. On a more practical level, this means reviewing data, making decisions, resolving conflict, and communicating complex issues in a clear and concise manner on a daily basis.
Tom Saville - Community Governor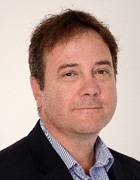 Tom Saville
Link Governor Parental Voice
A law graduate, subsequently called to the Bar and admitted onto the Roll of Solicitors, Tom spent 20+ years working in London for blue chip firms in the software industry in the legal, tax and finance sectors. His main function was to create and maintain relationships with third parties, drafting business cases, managing budgets, revenue generation and contract negotiation. Tom currently works for Bloomberg Finance within their contract negotiations team.

Tom has been a governor since June 2019, initially as a parent governor sitting on the finance committee but has since been appointed as Community Governor and moved over to both Education and Personnel committees.

In his spare time, Tom has been an RFU qualified rugby coach at Ashford Rugby Club since 2014.
Philip Sibbald - Old Ashfordian's Foundation Governor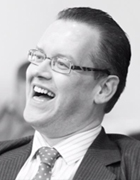 Philip Sibbald
Foundation Old Ashfordian Governor
Careers Link Governor
Phil was a pupil of the Norton Knatchbull Grammar School from 1988 – 1993. Since leaving the school in 1993, he have been a member of the Old Ashfordians Association.
Phil brings the knowledge and experience of a Senior Business Analyst of 10.5 years with Dow Jones and The Wall Street Journal, and 9 years' experience serving on the Board of Education for the Canterbury Diocese and served for 2 years as a Governor of the Kennington Academy.
The school's moto is "Benefactorum Recordatio Jucundissima Est" (Loosely translated as: "Things done well make the best memories" I didn't study Latin at school). This certainly sums up my time at the school and with the OAA.
Beth Rowlands - Teaching Staff Governor

Beth Rowlands
Staff Governor
Policies Link Governor
Beth has worked at NKS since September 2019 and has been the Subject Lead for Art since September 2020. Her knowledge and experience of NKS is lifelong, with both family and friends having attended the school.
Beth is deeply passionate about continuing to support the Creative Arts subjects in the school, ensuring that they are well promoted and invested in, to secure their future legacy within both curriculum and extra-curricular enrichment. She understands on a personal level how the arts can play such a pivotal role in boosting confidence (and attainment) of those students whose social mobility may be limited due to economic inequality.
As one of the deep-dive subjects in last year's Ofsted visit, Beth wishes to further explore, share and develop best practice in preparation for future inspections and is also looking forward to working towards embedding long term strategies that secure successful futures for all the students and reaffirm the school's ethos and culture to being one that is progressive in all aspects.
Elizabeth Seccombe - Support Staff Governor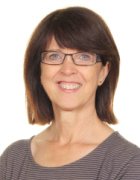 Elizabeth Seccombe
Staff Governor
Policies Link Governor &
Member of Wellbeing Committee
Liz has been a staff Governor since 2020. She joined the Norton Knatchbull in 2011. Her role at school is both the exams and admissions officer.
Liz came into education in 1991 working for Christ Church of England High School. Prior to this she worked as a building society manager, assistant Head of Management Services at Aldington Prison and at Charter Consolidated working with stock and shares.
Liz enjoys various activities outside of school which include Zumba and Pilates classes and loves going to both the cinema and the theatre.
Family time is very important to Liz, she is mum of two daughters and have two wonderful grandsons.
Charlotte Burke - Parent Governor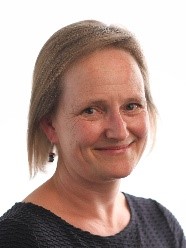 Charlotte Burke
Parent Governor
Link Governor for Teaching & Learning
Charlotte has 10 years experience as a parent governor at a local primary school, providing support and challenge to the hardworking and talented staff team there. During that time, she was actively involved in 2 Ofsted inspections, headteacher recruitment panels, supporting curriculum development and pupil progress, and as the nominated Training & Development Governor.
Charlotte and her family have lived in a village outside Ashford for more than 10 years.
In her working life, she spent over 20 years in the cultural sector managing festivals and events and as an arts consultant and project manager, and now works with corporates and philanthropists as a grant maker in the wider charity sector.
Salena Hirons - Parent Governor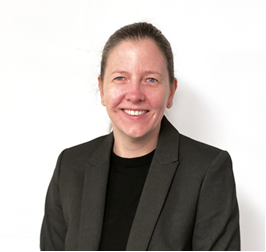 Salena Hirons
Parent Governor
Link Governor Teaching, Learning & Assessment
Salena is a trained secondary school teacher of science and a deputy headteacher with extensive leadership experience. As an outstanding practitioner with 20 years of experience in secondary education, Salena, taught in a variety of settings across the South-East, working in many outstanding schools. During her time as a senior leader, she has worked across many aspects, most recently, leading on the quality of education, curriculum design and reporting/assessment.
Salena's expertise enables her to both challenge and support the school, the aim being to improve the experience and education that the students at NKS receive through which doors are opened and social mobility created.
Salena holds the opportunities that education provide very dear and believes that that students deserve and are entitled to the best education that the school can provide.
Carol Parsons -Community Governor
Carol Parsons
Community Governor
Link Governor Teaching, Learning & Assessment
Carol was a teacher, advisor and headteacher for twelve years in London before moving to West Sussex providing advice and support to headteachers and governing bodies. After which she moved to Kent where she held several senior posts, the last as Director, Standards & Achievement. She shared responsibility for the strategic development of services for children and young people across the county and also had direct responsibility for securing successful outcomes in relation to the national standards agenda, through the leadership of advisory services to approximately 700 early-years settings and over 500 primary and secondary schools. 
Carol has undertaken wide-ranging professional development in Europe and the United States, studying education systems, schools of the future and school design; vocational education and the leadership of schools.  
On her retirement Carol was appointed as a Schools Adjudicator working with eight colleagues, in maintained schools across England. Where agreement could not be reached or where formal objections had been made it was their role to mediate between parents, local authorities, academy chains, diocesan authorities, and governing bodies in relation to admissions or school organisation.  
Carol continues to lead a busy life volunteering in support of two Parkinson's UK social groups. She relaxes by playing regular tennis, taking twice weekly Pilates classes and gardening and enjoys spending time with family and friends and by travelling widely, as often as time permits.
Minutes from meetings are available on request from Lena Seed, Governance & Compliance Professional:


Board of Governors
Governor Diversity
The Governing Body of the Norton Knatchbull School aspires to represent the community it serves. We strive to eliminate unconscious bias, and take the impact on the whole community into consideration when we make decisions. We recognise the board is not as diverse as our student body. We actively look for opportunities to strengthen our board, both through recruitment and development of our knowledge and skills, to better understand and reflect our students.
Meeting Attendance 2022-2023
Terms of Reference:
Privacy notice for governors: